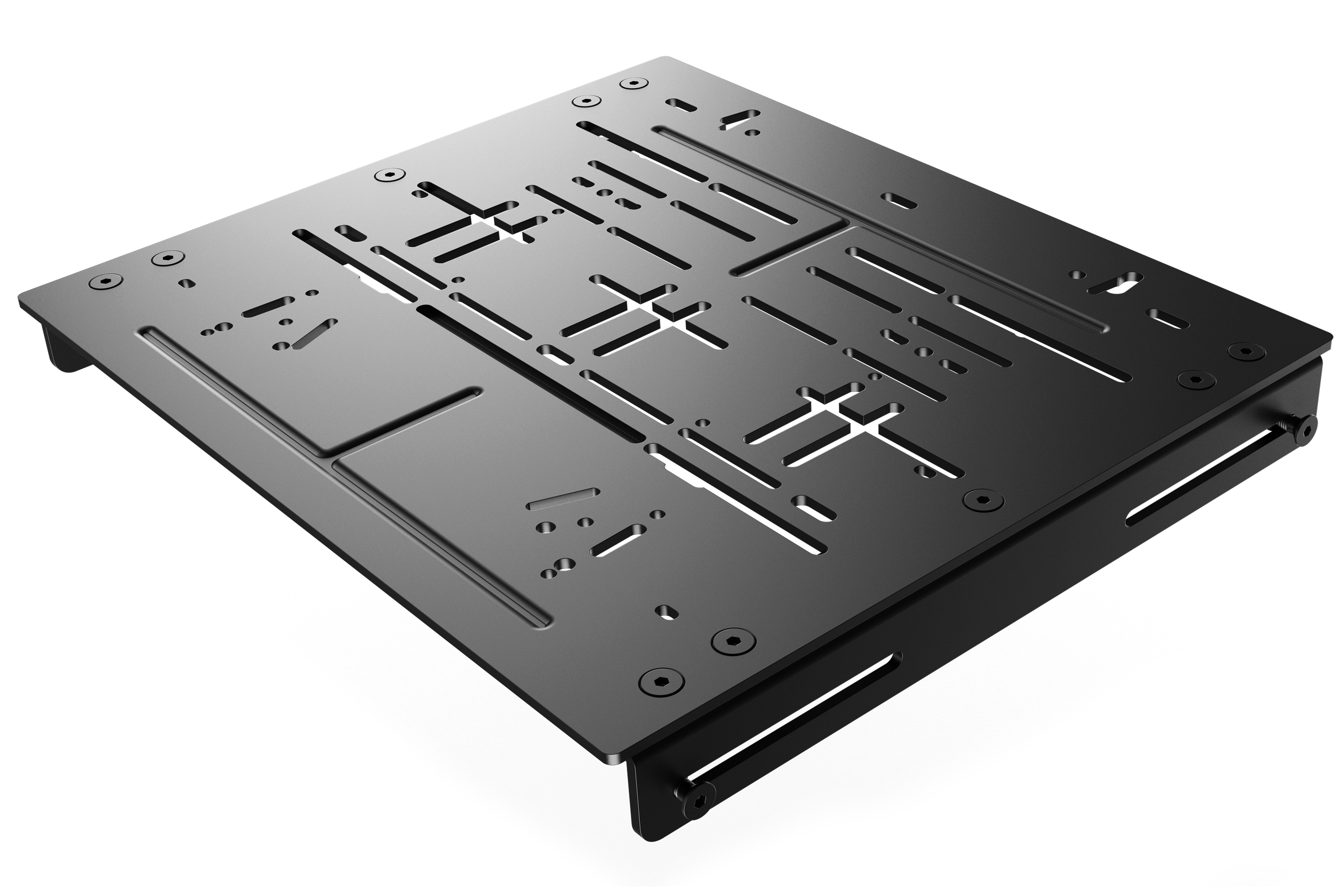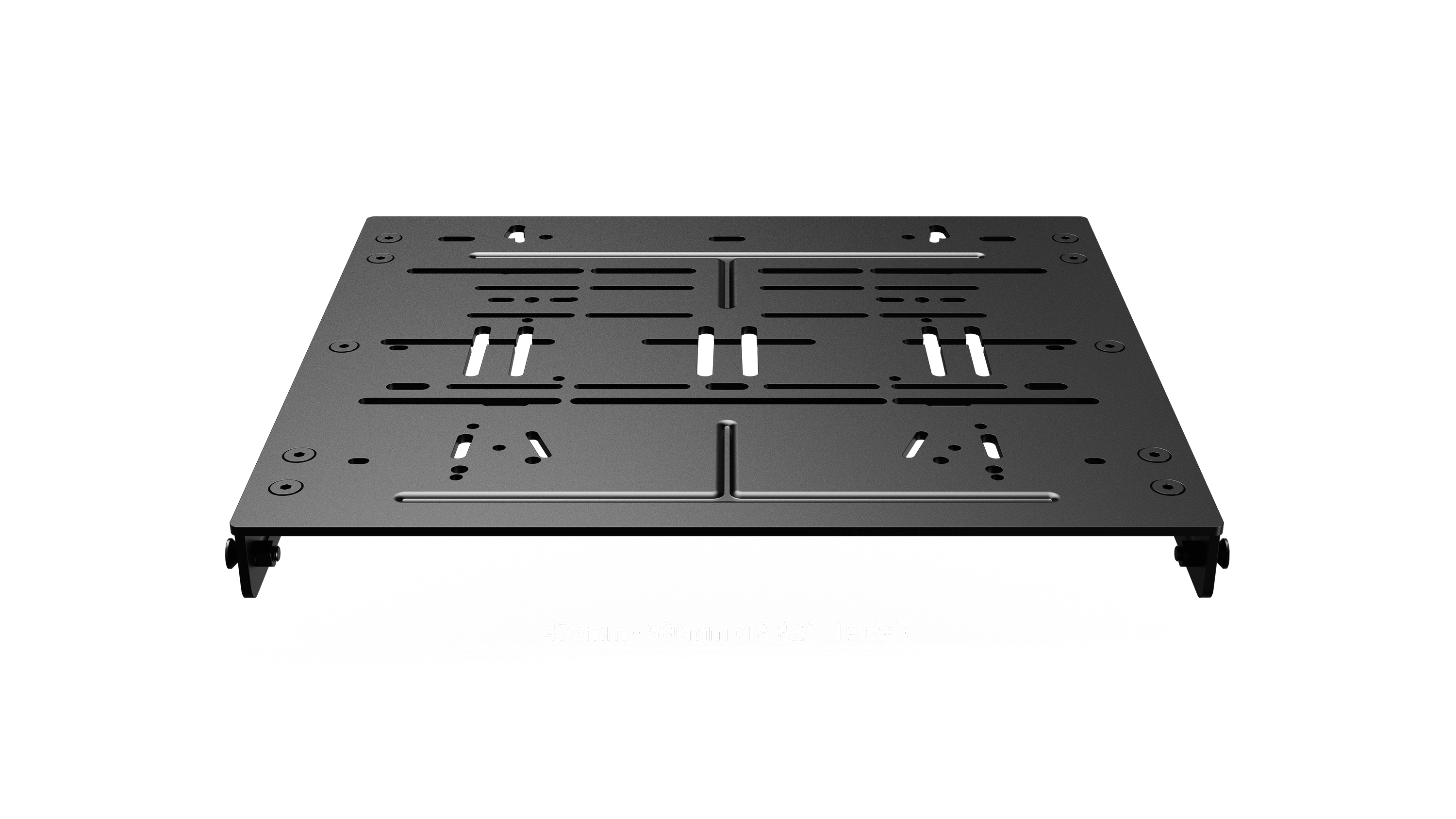 Universal Pedal Plate with Pre-Drilled Mounting Holes
SKU: TR80-NEWPLATE2
---
Thick Carbon Steel Pedal Plate with Pre-Drilled Mounting Holes - TR80-NEWPB or TR80-INVPED Pedal Side Plates Required
Pedal Deck Compatibility:
Trak Racer Loadcell Pro Pedals (Coming Q4 2023)
Fanatec CSL Elite Pedals, ClubSport V1/V2/V3 (including Inverted Pedals)
Thrustmaster T-LCM, T3PA, GT Ed, T3PGT, T3PA PRO add-on and T500, T150 pedals
Heusinkveld Ultimate/Ultimate+, Sprint and Pro
Logitech G25, G27, G29, G920, G923, G Pro pedals
Meca Cup1-2, Meca Cup1-3, Clutch and Base Plate, Meca Cup 1 Evo Hydraulic & LC
VRS DirectForce Pro Pedals
HPP PRX 3P, JBV 2/3 Pedal System
Simagic P2000-S100 Pedal Set
BJ Sim Racing Steel Series, 1000psi Hydraulic
DC Sim Racing DC3
Racewerk S1 Hydraulic Sim Racing Pedals
Sim Coaches P1-3
Simtrecs ProPedal GT
Velazquez Engineering PRO+ Hydraulic
Simforge Mark-1
3DRAP Ngasa
Protosimtech PT2
OBP Pro Race V2 Sim Pedal System
Simworx Pro Series
WAVE IMPETUS
Quaife Throttle Pedal and Brake
Cube Controls Hydraulic SP01
Venym Pedals
Moza CRP Pedal set
Moza SRP Pedal set with and without SRP plate
JCL Hydraulic Pedals
Thera Pedals
Asetek La Prima, Forte and Invicta pedals (plate may require new mounting holes)
SRP GT/GT-R/Formula/Formula-R (plate may require new mounting holes)
TRPED-PRO3
Simgrade pedal plate and VX PEDAL
Also, Flight/Heavy Equipment
Thrustmaster TPR: Pendular Rudder Pedals
Thrustmaster T.Flight Rudder Pedals
Logitech Flight Rudder Pedals
Logitech Heavy Equipment
Virpil Ace
Contact us if your product is not listed
Plate Dimensions: 477mm/ 18.78" (wide) x 420mm / 16.50" (deep)
5 Year Warranty

What's Included:
1 x Pre-Drilled TR Pedal Plate
2 x L Bracket Plate Supports
Mounting hardware
Official Racing Simulator of Alpine F1 Team and Official Flight Simulator of Airbus Aircraft
Since 2008, Trak Racer has been favored by professional drivers/pilots, game centers, massive gaming events, and event hire companies. By offering the highest quality gear in the industry, Trak Racer has collaborated with big-name brands such as, but not limited to, Alpine F1, Airbus, Xbox, Ubisoft, Sony, Castrol, Accord Hotels, and more.
If you're looking to partner with Trak Racer please get in touch.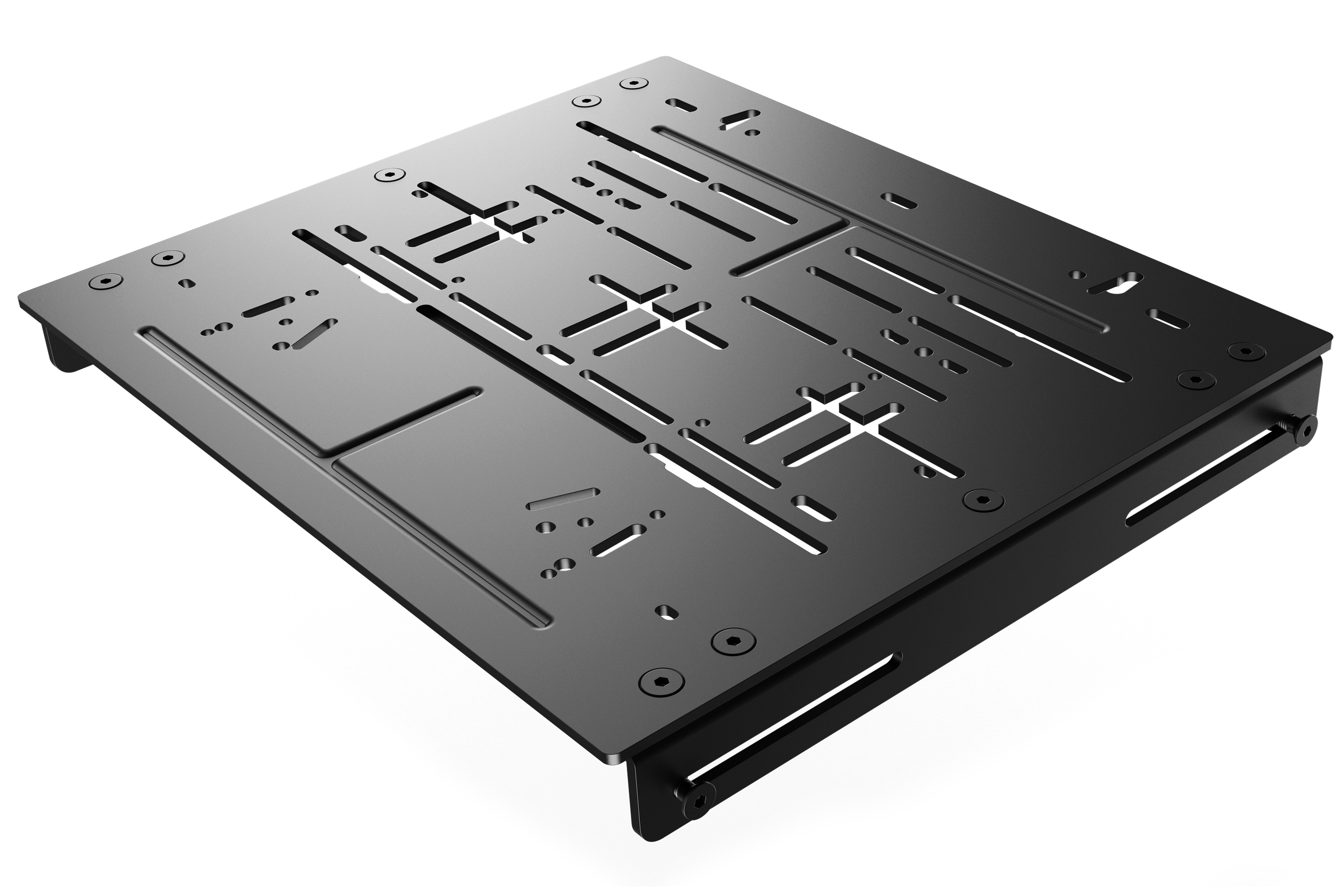 100%
would recommend this product
Quality
Rated 5.0 on a scale of 1 to 5
Total 5 star reviews: 2
Total 4 star reviews: 0
Total 3 star reviews: 0
Total 2 star reviews: 0
Total 1 star reviews: 0
Excellent base plate

Excellent base plate, exceptional quality and superior powder coating finish, works perfect with my Fanatec inverted racing pedals as well as my Thrustmaster Pendular Rudder flight pedals. Highly recommended.

🙂

quality🙂so much possibility for mounting, finition top and so strong Steel.

Thanks you for this

If cockpit are same built, go, maybe one day for me
Press left and right arrows to navigate.
Viewing Slides 1 to 3 of 2
Reviews Loaded
Reviews Added