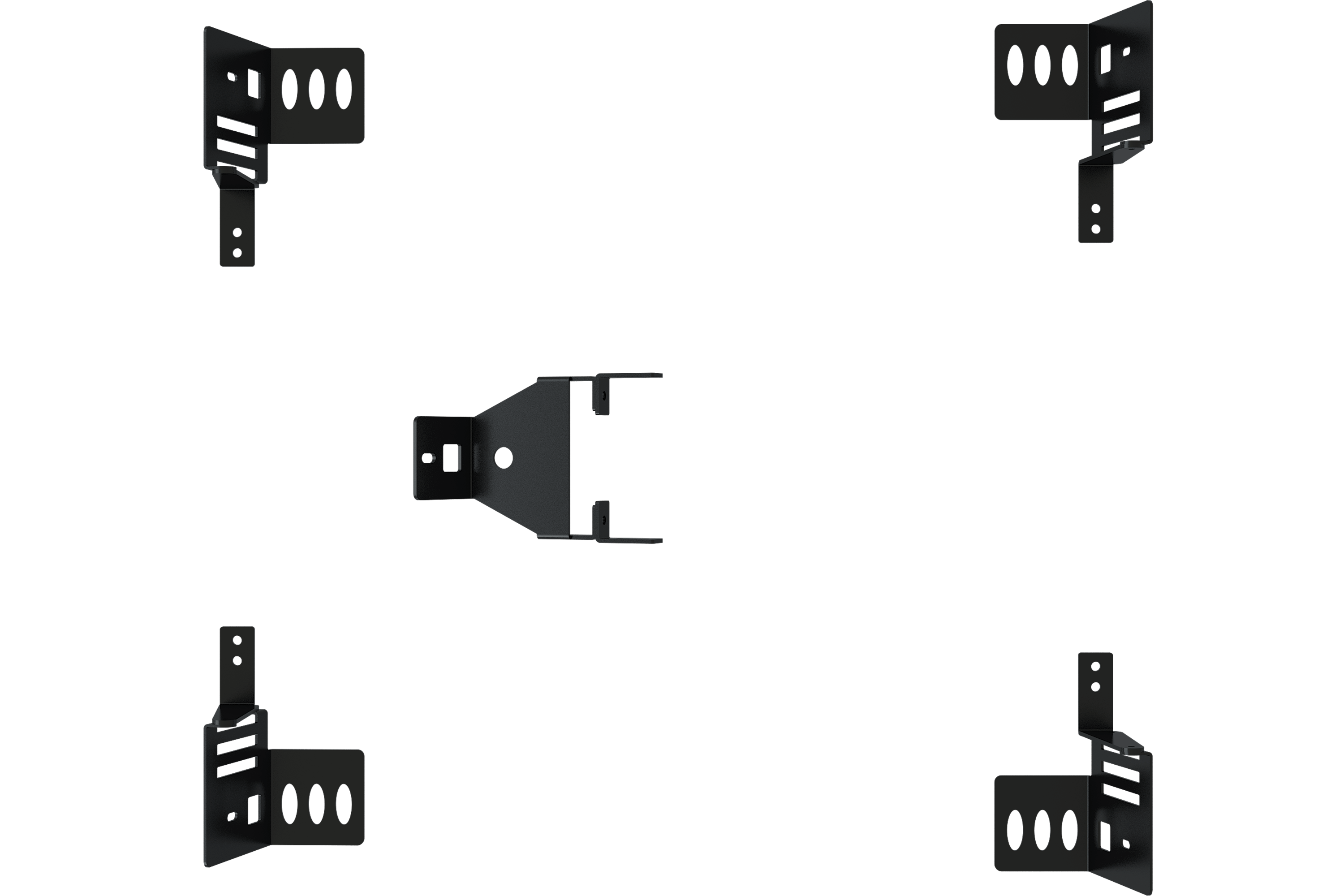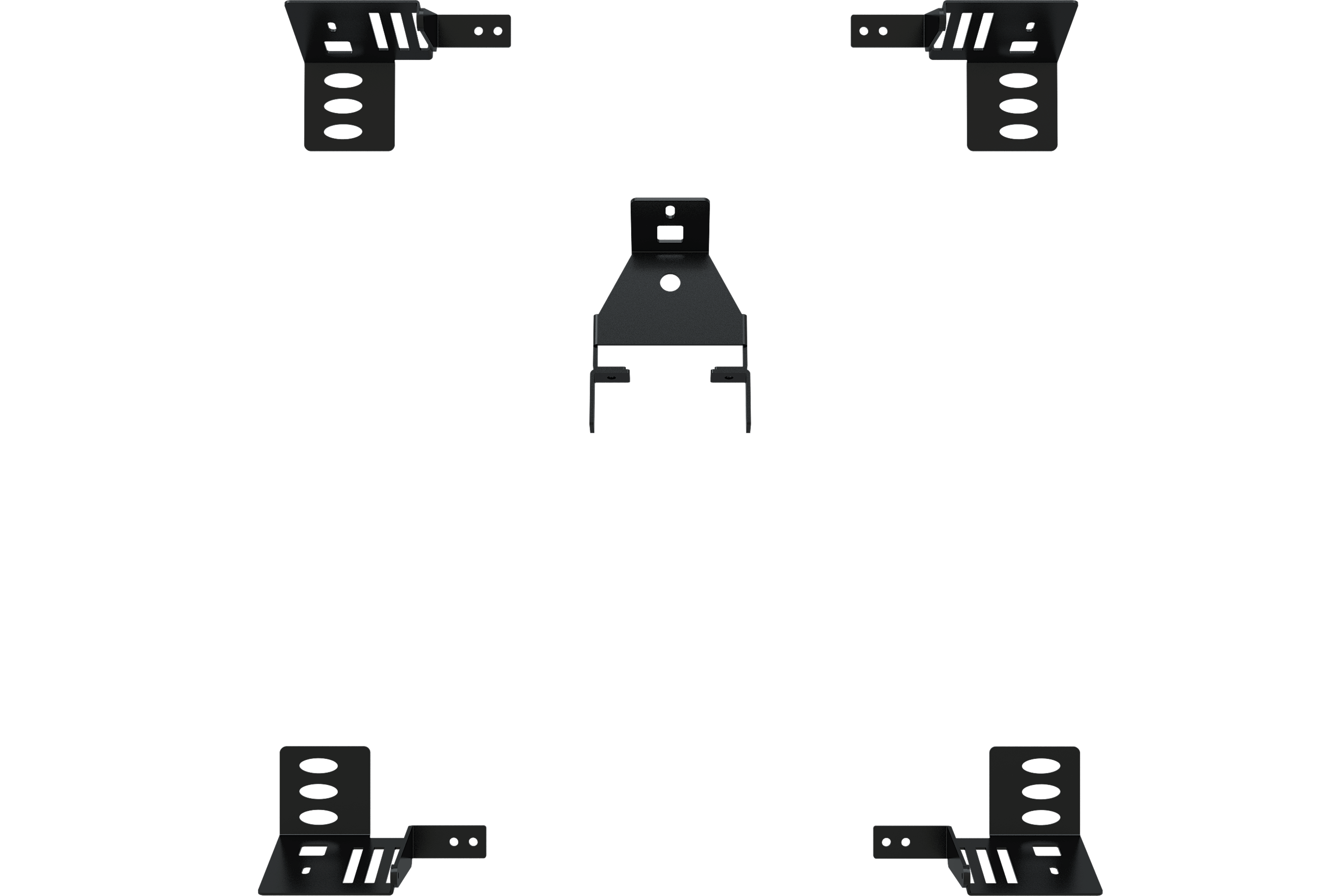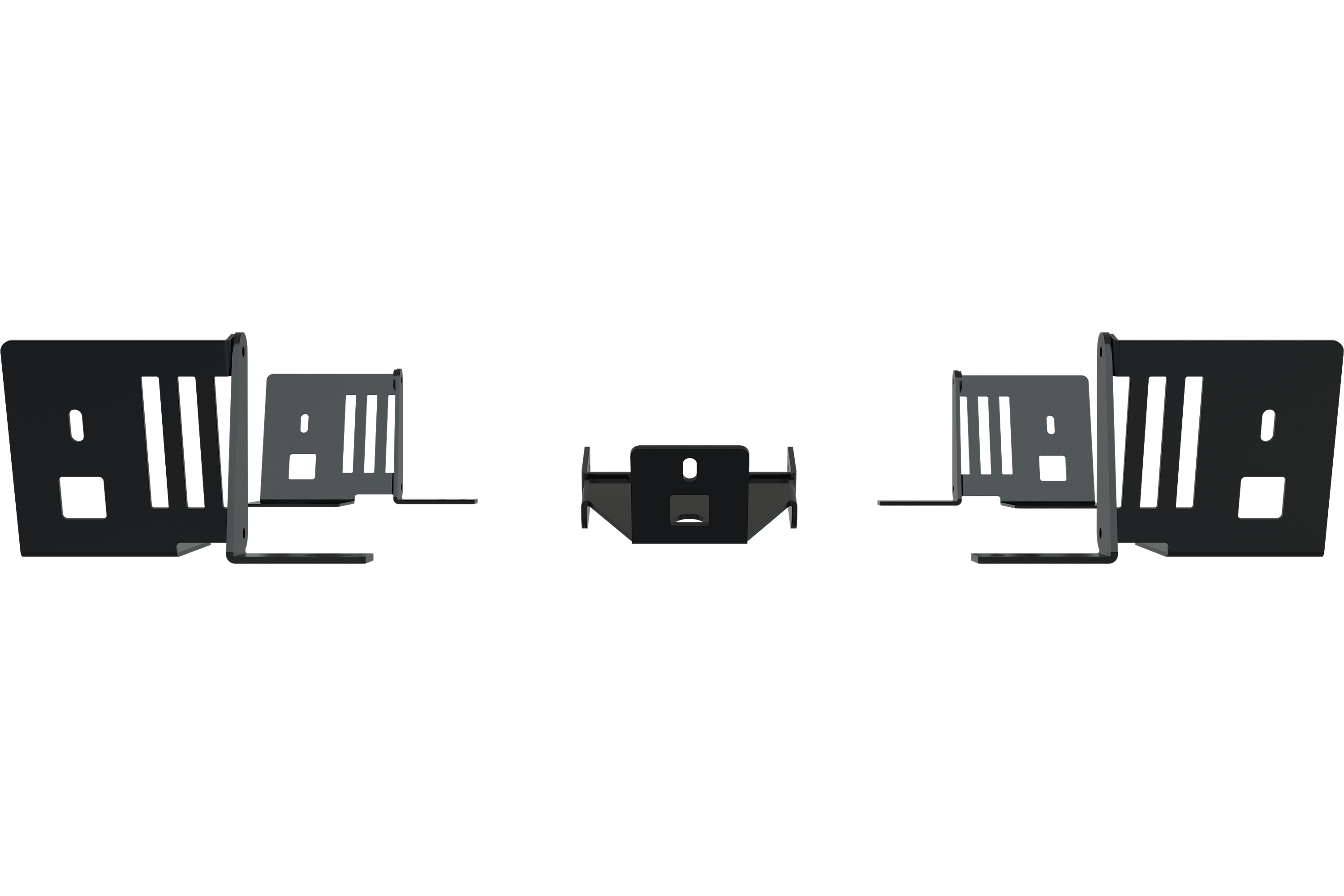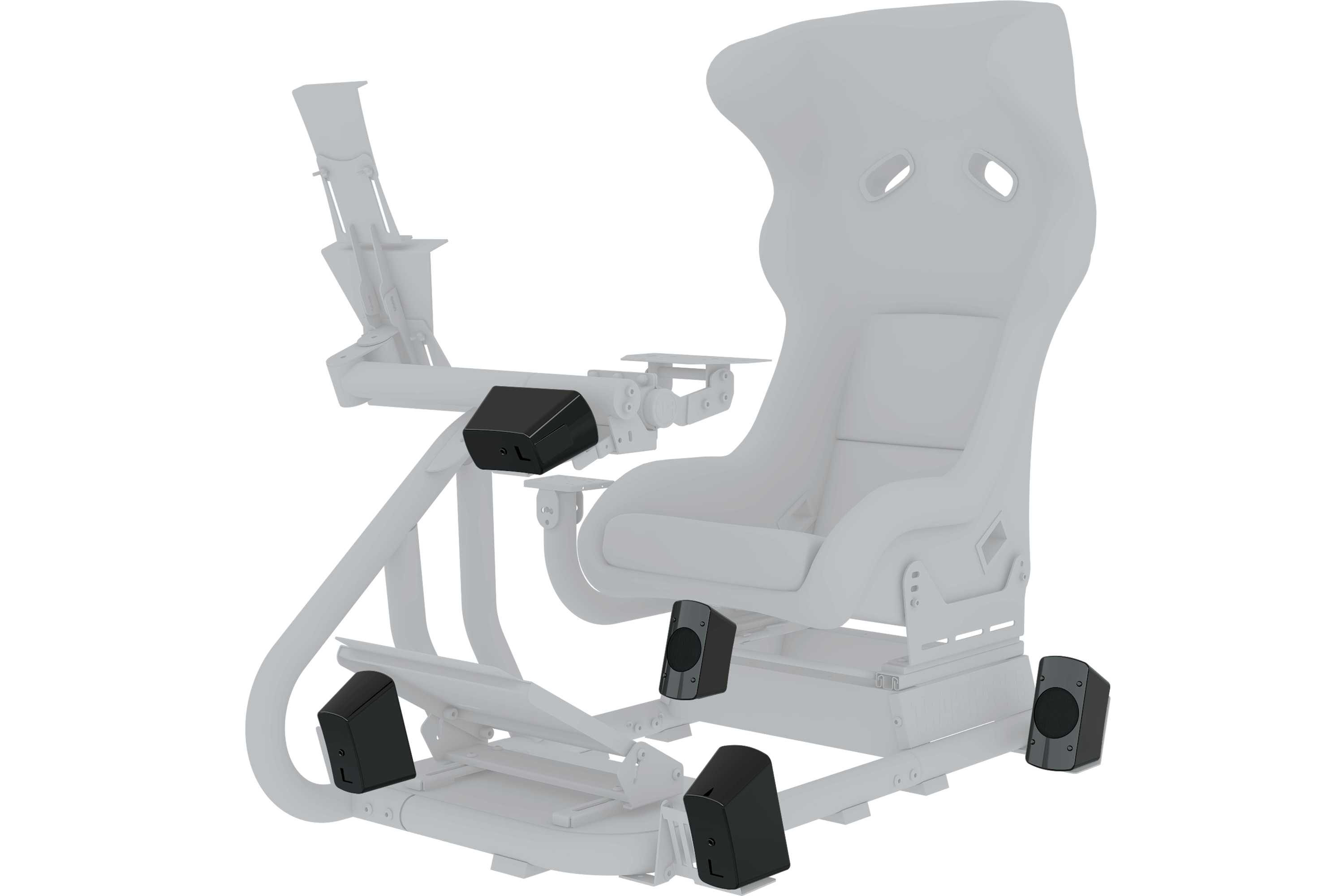 5-Piece Speaker Mount Kit for RS6 Mk2 Onwards and extrusion cockpits
SKU: TR-SPMT-RS6-MK2
---
5 Speaker Mount Upgrade for Trak Racer RS6 Mach 2 onwards and Aluminium Sim Rigs - Matte Black.
Mounts to all RS6 Mach 2 onwards Trak Racer simulator cockpits and other profile rigs. Conveniently places speakers around your the cockpit for surround sound! Lightweight steel construction. Painted in black. Constructed from laser cut steel. Includes assembly instructions for RS6. Supports speaker systems with a wall mount support.

Note: For mounting to Aluminium Sim Rigs, 6mm T Nuts not supplied.