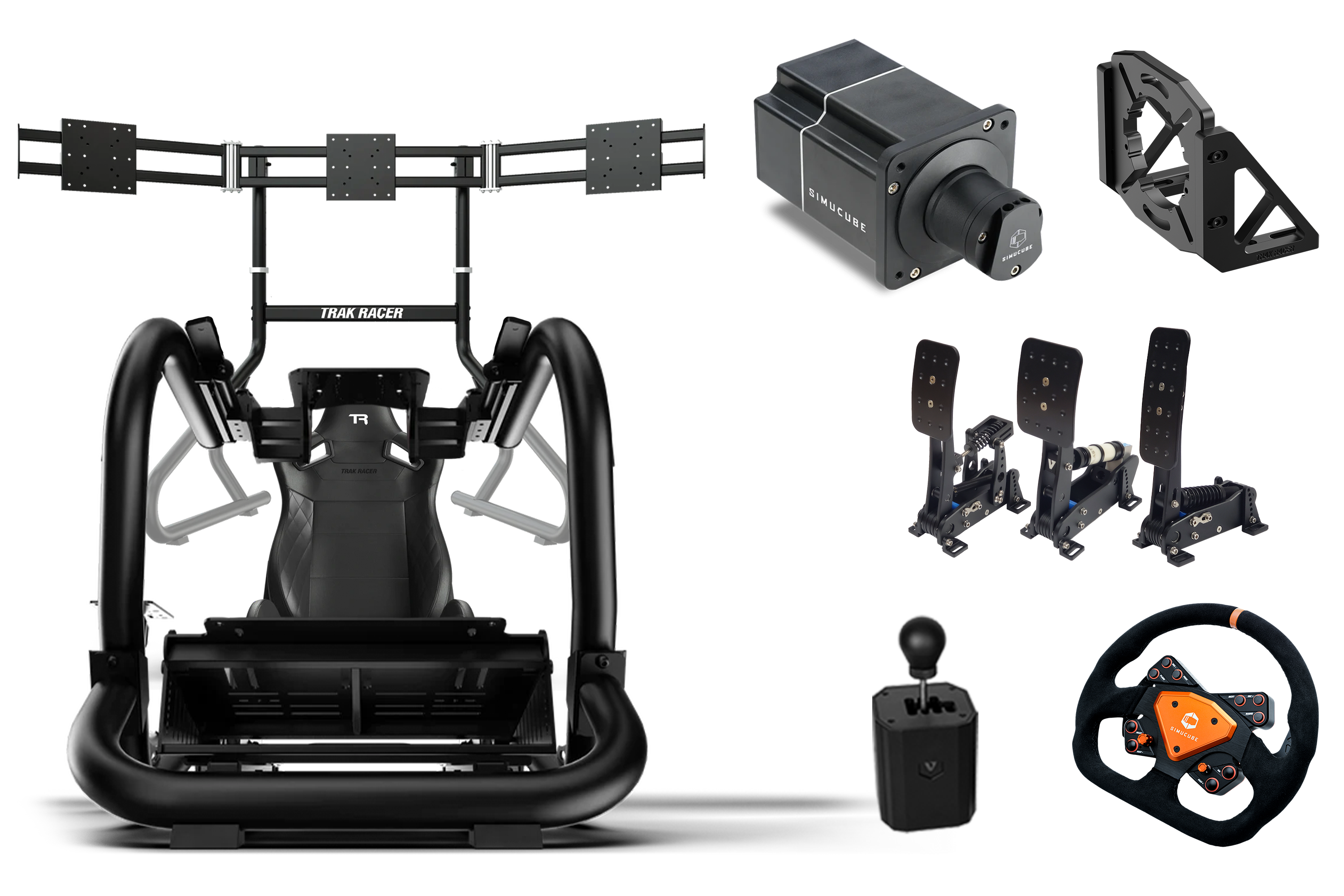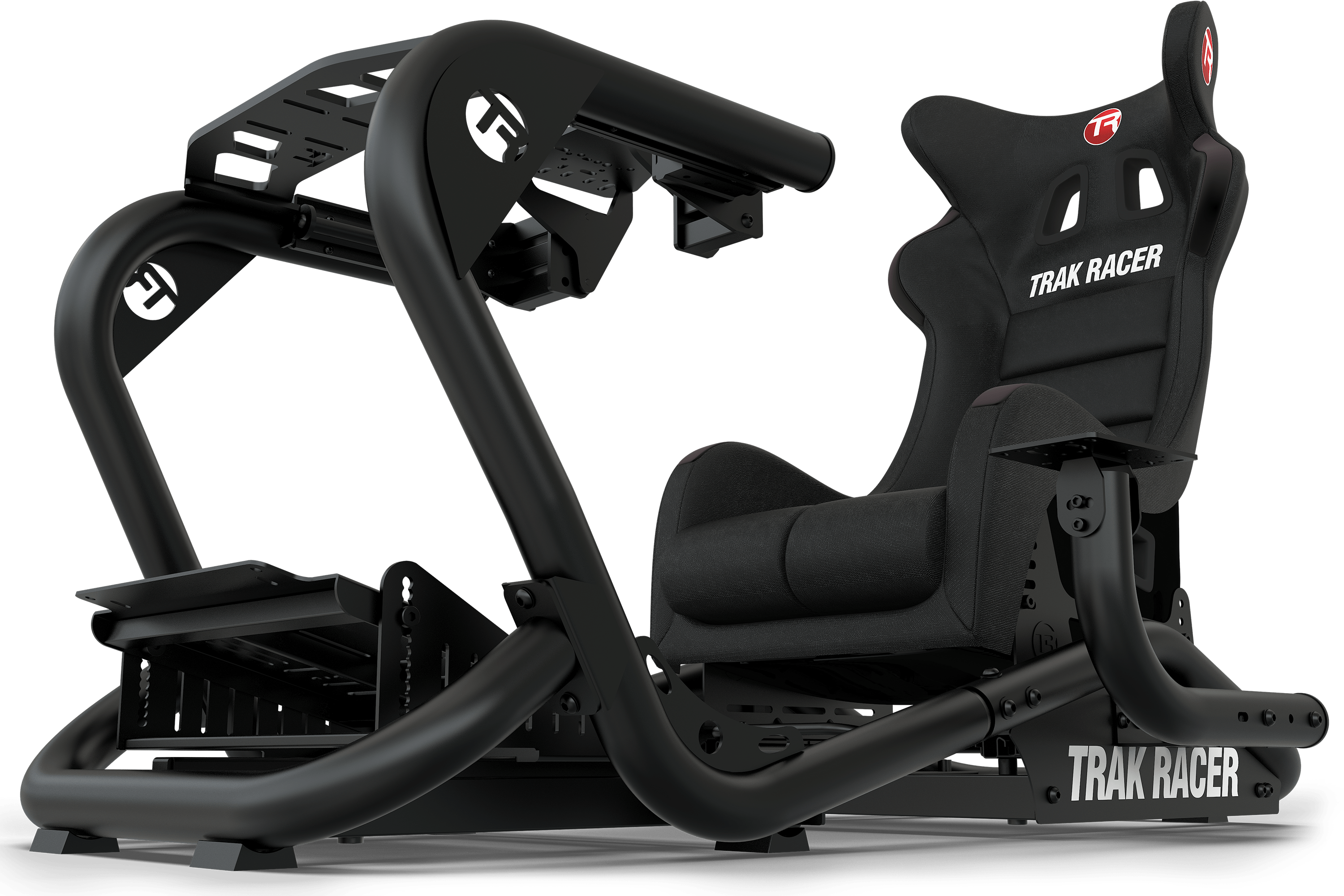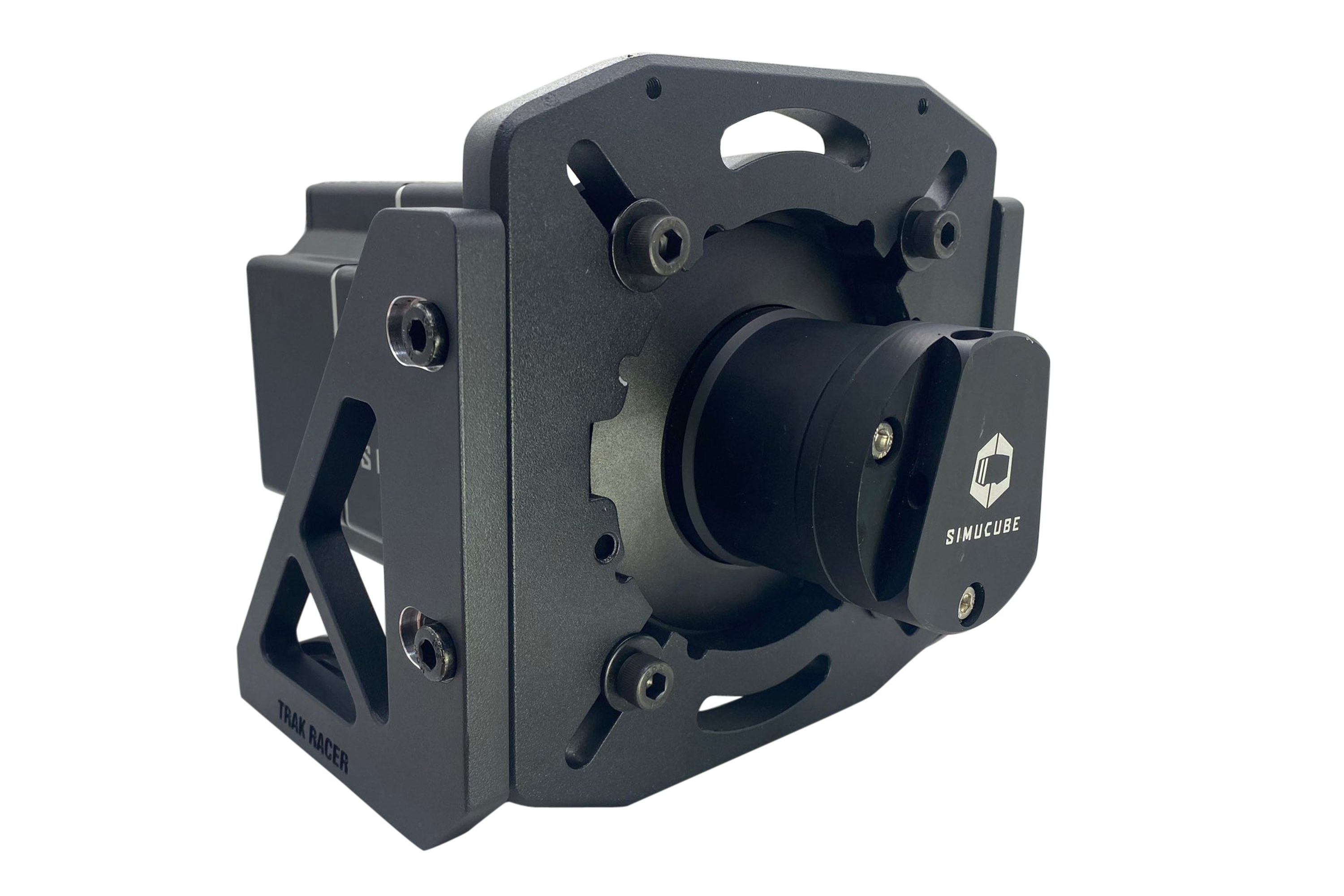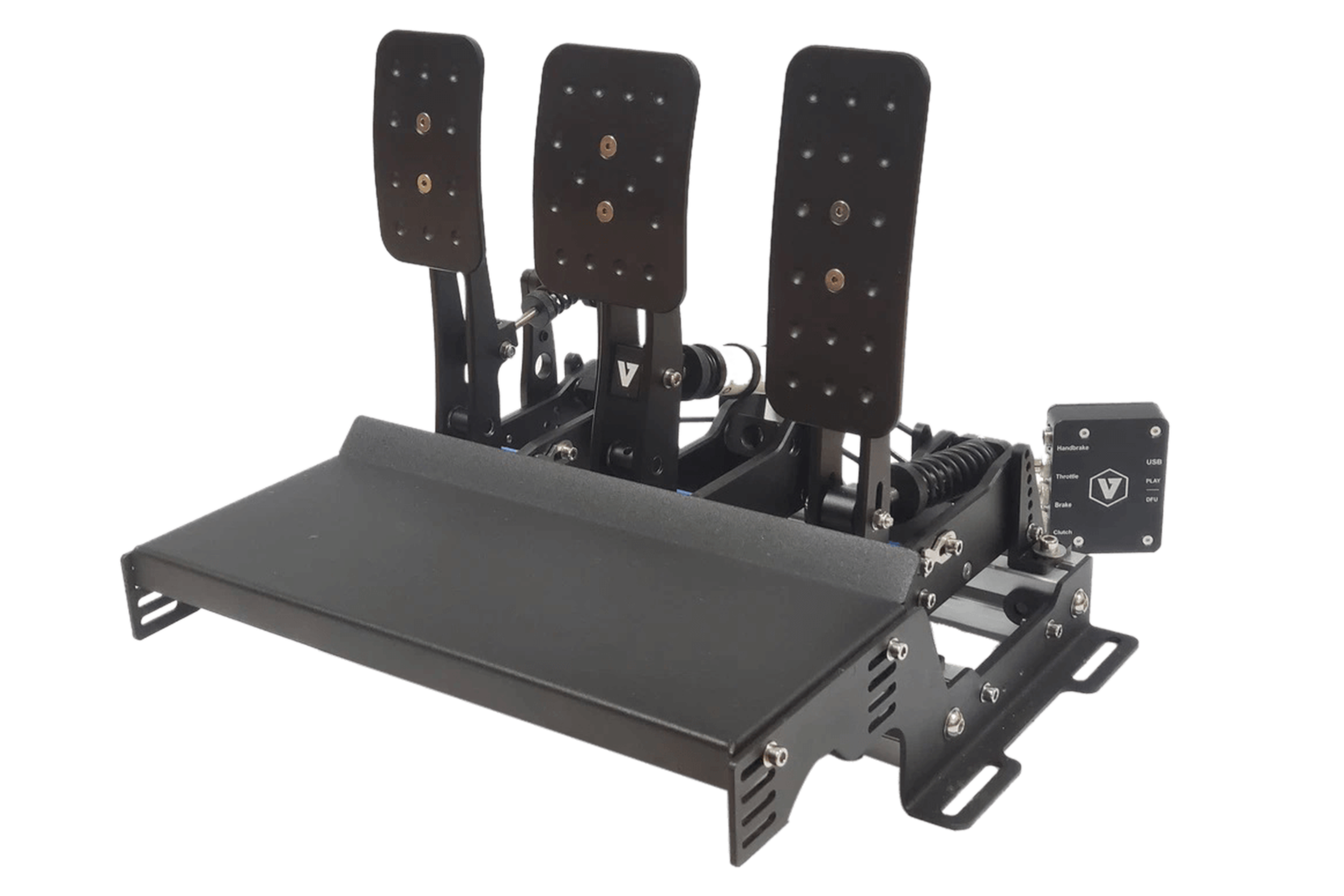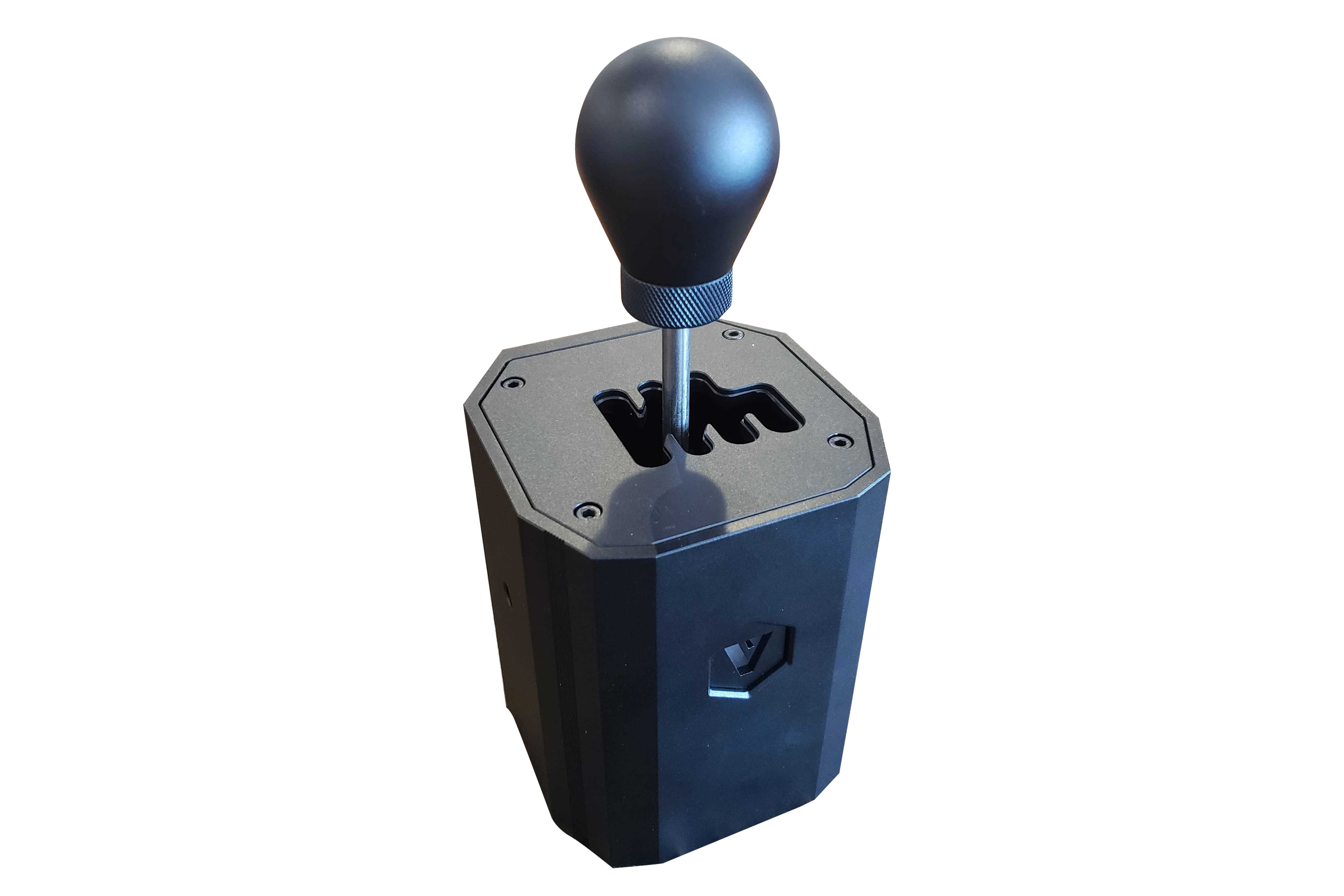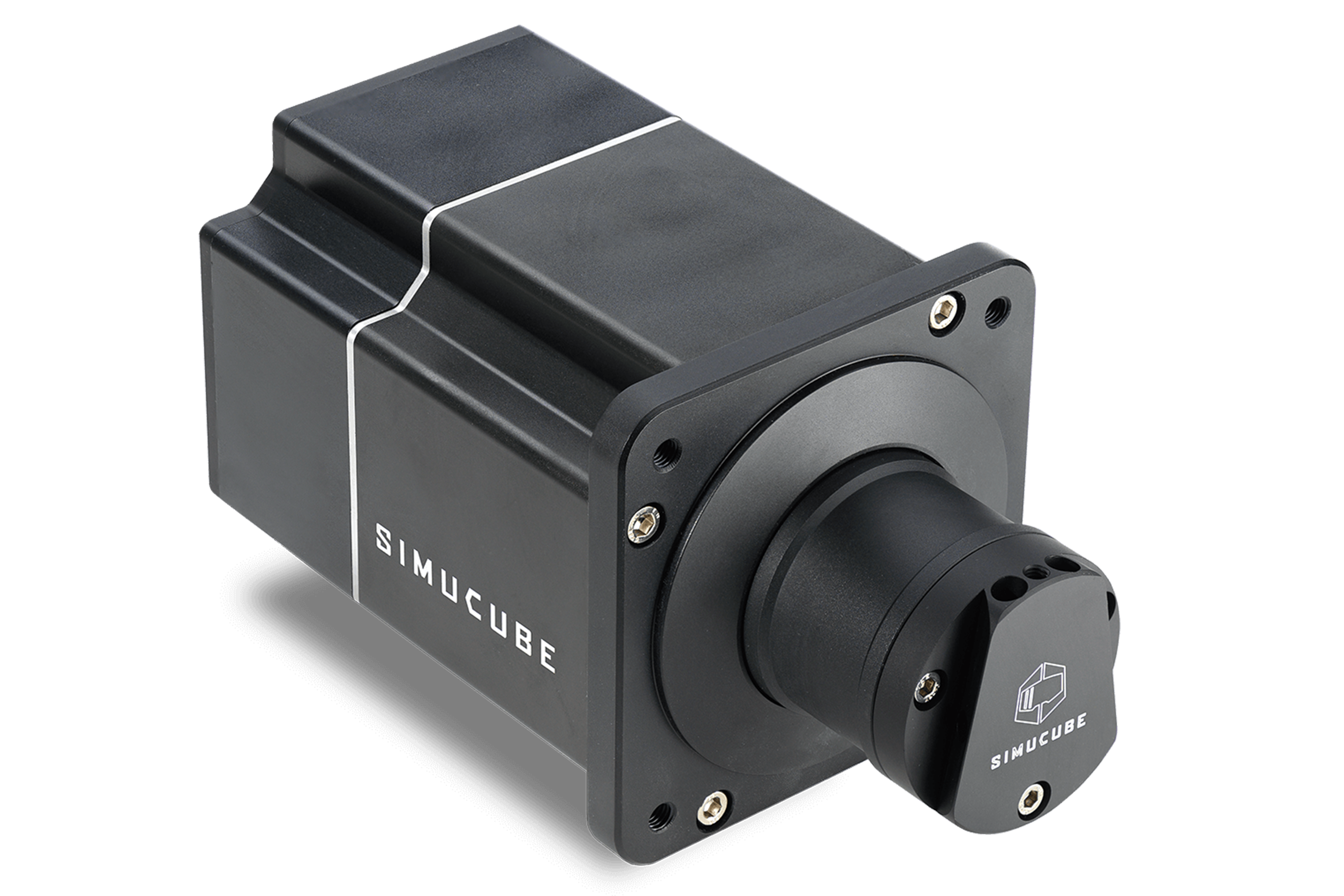 Ready 2 Race TR8 PRO RACING SIMULATOR – (PRO BUNDLE)
SKU: TR8PRO-R2R-BUN2-AU
---
At Trak Racer, we've held nothing back in giving you the ultimate experience in all styles of simulation racing. Extensive research and design has lead to an end result of unsurpassed comfort complimented by an extremely ergonomic user experience. The Pro Bundle has been diligently curated for the budget conscious simulation racer who seeks a competitive edge on the track. We provide everything you need to get your feet on the pedals and hands on the wheel, you strap in and immediately dominate the track.

Your Pro Bundle includes:


Trak Racer TR8 Pro Racing Simulator (TR8PRO)
Integrated Single Monitor Stand for Trak Racer TR8 Pro, holds up to 70" (TR-TR8-SING-BUND)
Simucube 2 Sport Direct Drive Wheel Base (SC2SPORT)
Universal Direct Motor Mount (TR-DDBRDDM)
GT Style Fixed Fiberglass Seat with seat brackets (SA-10)
SC2PRO Simucube 2 Pro Direct Drive Wheel Base
Simucube Tahko GT-21 Wireless Wheel (SWTGT21-AAAA)
VNM Racing pedals – 3 Pedal set (VNM-PE01ST3 )
VNM Shifter - H-pattern Manual or Sequential Gearbox (VNM-S01BUN)
TR8 PRO RACING SIMULATOR


TR8PRO
-The TR8 Pro is an upgraded version of the popular Trak Racer TR8. From 2018 to 2021, the TR8 was the King of Sims. It ticks all of the boxes for a Sim Rig that assembles in 30-60 minutes. It's Strong, Adjustable, and has an Integrated Monitor Stand. In the usual Trak Racer way, we gathered customer feedback from over 10,000 TR8 owners to develop the TR8 PRO.
INTEGRATED MONITOR STAND

TR-TR8-SING-BUND

-Provision for displays with VESA Mounting at 75mm and 100mm (via main plate) and 200mm, 300mm and 400mm (via the included mount extensions)
The Trak Racer TR8 Pro deserves an Integrated Single Monitor Stand with the same high-quality build.
The TR8 Pro Integrated Monitor Stand bolts firmly to the TR8 Pro and suits most monitors and televisions on the market with VESA Mounting Points at 75mm/100mm/200mm/300mm/400mm. Enhance your gaming, entertainment or business experience with the premium monitor stand from Trak Racer.

GT STYLE FIXED FIBERGLASS SEAT

SA-10
-Trak Racer's SA-05 Fibreglass Seat has been engineered for both strength and comfort with sizing to suit most drivers specifically in the S-XL size range (up to 42" waist). The SA-05 is an ultra-light competition simulator seat that features integrated bolsters and is wrapped in a washable, impact-absorbing and fire retardant fabric. Support, safety, comfort, durability, and style are rare qualities in a single race seat, which elevates the Trak Racer SA-05 above the competition. Utilizing state of the art technology, the SA-05 will withstand the rigorous conditions of sim racing. Suitable for all cockpits, please take note of the mounting point locations.
-High density foam construction.
-Material - Ultra-soft cloth
-Padding - High Quality Foam
-Harness System Ready - Side Mount - M8 Size 29.5mm spacing.
-Optional Extras:
-Trak Racer Seat Sliders
-Trak Racer Seat Brackets.
-Weight Restrictions: Up to 160kg (352 lbs)

Important - Suitable for race simulators and not for road use.
SIMUCUBE 2 PRO DIRECT DRIVE WHEEL BASE with DIRECT DRIVE MOUNT

SC2SPORT + TR-DDBRDDM

-SC2 Pro | Direct Drive Force Feedback PC compatible Sim Racing wheelbase
25 Nm Torque | 22-bit sensor | 24-month local warranty
Passionately designed for eSports, Technology, and Motorsports enthusiasts Simucube 2 Pro wheel base's 25 Nm of torque is enough to give you deep immersion with any track, car, and condition. With Pro, one might forget they are in a simulation.
Combined with an exceptionally high torque response rate Pro motor, the wheelbase will deliver the sharpest kinks at a clarity not seen in the Direct Drive Sim Racing scene before. The torque response rate is adjustable to the driver's preferences.
Simucube 2 Pro is destined to set the new golden standard for high-end class Direct Drive Force Feedback wheels in Sim Racing and Racing Simulators.
SIMUCUBE TAHKO GT-21 WIRELESS WHEEL
SWTGT21-AAAA
First official Simucube Wireless Wheel from Finnish company Granite Devices.

Tahko GT-21 Wireless Wheel, the first steering wheel in the Simucube ecosystem. It offers features for racers of all levels, for all genres of simracing, from beginners to professional racers.
The need for this model surfaced from the requests, conditions, and feedback from racers venturing into the world of high-end sim racing. Our goal is to build a good foundation for the future.
Tahko means grindstone in Finnish: robust, functional, and historical foundation for something new. The placing of the buttons was designed and tested by professional drivers and engineers and the wheel has just the right mass for optimal force feedback feel.
For the paddle shifters; we tested the market offering and chose the best properties for our product to achieve a thoroughly immersive paddle shifter for all-around racing needs.


VNM RACING PEDALS – 3 PEDAL SET
VNM-PE01ST3


-VNM Simulation has once again brought precision and quality to the sim racing community. Designed for racing simulator drivers with a 200kg load cell brake pedal, optional base plate and dampers, this pedal set will make those podium finishes possible.

VNM SHIFTER - H-PATTERN MANUAL OR SEQUENTIAL GEARBOX
VNM-S01BUN

The VNM Shifter, designed for competitive sim racing, lets you configure for a Sequential Gearbox or up to a 7-speed H-pattern gearbox (6+Reverse). The full metal construction provides the VNM Shifter with the most realistic tactile feedback and adjustable tension in its price range. With I clever

design the compact VNM shift allows you to easily mount to your racing simulator from the side or the base of the shifter.


PLEASE NOTE:
COMPUTER AND MONITOR NOT INCLUDED
PC COMPATIBLE ONLY

PRE-ORDER NOW! ETA: late December